Your LNLA membership now provides more value than ever! You asked for it. LNLA heard you.
Insurance & Benefits Advisors is proud to offer you exclusive preferred pricing and services for your health insurance needs. Your membership entitles you to plans and benefits unavailable to non-association members.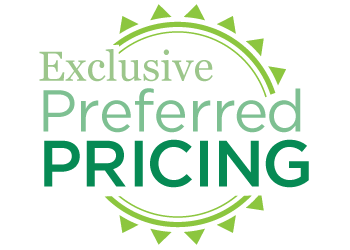 LNLA Employers can offer Group Benefits for Employees at $0 cost!
LNLA Employers values their employees.

Our goal is to help LNLA employers retain and attract employees by offering affordable benefits for employees and their family members.

We are pleased to offer group benefits, at a fraction of the cost of individual coverage. To help you with the cost, we are offering convenient payroll deductions, with the option to include the employee's family members as well.
Individual Health Benefits
LNLA Members enjoy free Concierge Service for their employees
and families on an individual basis, without employer sponsored benefits.
1


Major Medical
All Major Medical Plans!
Free Concierge Service to shop every available plan Marketplace and/or Private Plan.
2


Dental
100% Preventative
Basic – Filling, etc.
Major – oral surgery, implants, root canals, etc.
Basic – Filling, etc.
In and out of network coverage
3


Vision
Low Copays
Contacts and Glasses
Low cost add-ons
4


Life and AD&D
Low rates
Many Carriers Coverage available for spouse and children
Guaranteed Issue
5


Supplemental
DEDUCTIBLE COVERAGE!
Critical Illness, Cancer/Heart Stroke
Accident Medical Expense,
More!
Whether you need a full employer benefits package or a simple individual plan, we offer free consultations, plan reviews, and quotes. Let's build a plan to cover your specific needs within your budget. One size fits one! It can be done!
Need basic coverage now? Use the self-enrollment links below for a few of our plans. ▾
Click Below to See Member Savings ▼

PRESCRIPTION COVERAGE
STAND-ALONE PHARMACY PLANS

MAJOR MEDICAL - ACA COVERAGE



Don't see what you need below? Confusing? Don't worry we're here to help.
Please contact us for a free consultation, plan review and quotes.
Let's find options to meet your needs.









EMPLOYER & VOLUNTARY BENEFITS



Some carriers that we represent